Tour Packages and Deals
Feeling tired and unmotivated with a strong desire to take a vacation? Then you definitely need a vacation. We have made it easy for you with our affordable tour packages and deals.
Our Tour Package Destinations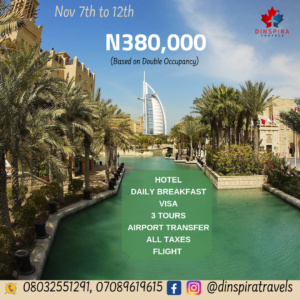 Nairobi Kenya
Johannesburg South Africa
---
We can design Tour Packages and Deals just for You!♥
---
Yet to found a suitable tour package amongst our affordable tour packages and deals?Don't worry, we can create one especially for you.
Maybe, the timing for our packaged tours and deals doesn't suit your schedule, or you'd rather stay in a different hotel in another city. We can arrange that for you. 
We offer the following tailored Tour Services:
Family holidays

Romantic getaways

Group Tours

Weekend Getaway

Road Trips
As part of our Tour services, we can help you with your:
Airport Transfers

Visiting Visa Application

Exciting fun events and attractions

…… other fun activities you may want to engage in to make your vacation a lasting memory.
---
Could a Tailored Tour Package be just what you need?
Our consultation and service fee covers sourcing for cheap tickets and Hotel consultation. Our Travel consultant will work with you personally, to match your interests with your preferred travel destinations. You can choose a single country with multiple cities or a multi-country tour, with great hotels inclusive so you come back with memories that would last you a lifetime. 
Our travel consultant would find the tickets and hotels for you prior to our official take-off meeting (after payment is made of course) and during the consultation present you with great deals. 
You can make changes with our Travel Consultant, tweak dates, add even more locations (depending on your budget). It is days worth of work as finding flights can take up to 12 hours if not more, finding you good hotels takes longer as our consultant have to work out details like where the hotel is, does it have good transport network that seamlessly links to your tour destination, will they offer you free shuttle from the airport and back, what rooms should you book, are the reviews favorable. This takes lots of hours of research, and you don't have to be the one to do it. At the end of our consultation session, you are guaranteed to walk away with amazing deals on flights and hotels and wait in anticipation of your fabulous holiday.
How to Pay for the Tailored Tour Package Consultation

 
We accept online card payments on this website.
---
Click HERE to pay now.
---
For customers who would love to make a transfer, the price is N65,000. Please pay into our GTBank account: Dinspira Nigeria Limited 0421448206.
---
After payment, please send an email with an attachment of a screenshot of your payment evidence to travel@dinspira.com with the subject line as Tailor-made Tour Package. This will enable us to contact you and schedule a phone conversation with you to know more about what your dream tour is and get to work.
---