Our Canada Immigration Services
Express Entry – Federal Skilled Workers, Federal Skills Trade, Canada Experience Class

Provincial Nominee Program (PNP)
In 2019, over 12,600 Nigerians became permanent residents of Canada, making it one of Canada's most important sources of new immigrants.
Dinspira Travels is an experienced Canada Immigration expert firm located in Port Harcourt, with up-to-date information about all the legal pathways to relocate to Canada as a Permanent Resident.
During the consultation, we will access your eligibility, advise you on the best pathway for you, and guide you through the application process from start to finish.
We delight ourselves in delivering quality services, rooted in integrity and excellence. Our fees are very affordable and at the same time flexible in terms of payment.
We also provide in-house IELTS coaching to the aspiring migrants. Over 400 candidates have successfully gone through our IELTS coaching with wonderful results.
Our sole focus is to ensure that you are well guided to achieve your mission of relocating to Canada.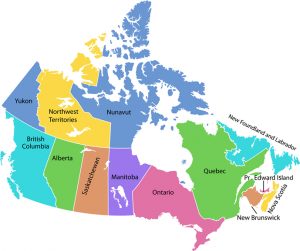 Here are some of the benefits of hiring us as your Canada Immigration advisor;
Assistance with registering for the IELTS exam.

Provide you with a free IELTS coaching and study materials to assist you in obtaining the best result possible on the IELTS exam.

Advice/assist you to get your Educational Credential Assessment (ECA) done by the appropriate organizations designated by Citizenship and Immigration Canada (CIC).

Assistance to determine your National Occupation Classification (NOC) job title and code.

Ensure that you submit an accurate Express Entry profile. So that you can avoid mistakes that could cause delays or refusals.

Assist you in uploading your profile on the Canada Job Bank, and provide you with tools and resources to help you find work in Canada.

Evaluate your profile and advise you on how to improve your ranking.

Monitor other Canada immigration programs, such as Provincial Nominee Programs, and advise you quickly about new programs as they are announced.

Guide you in the preparation of your application supporting documents after you have received your ITA.
---
Are you eligible to relocate to Canada?
Click

Here

to Fill out our Eligibility Assessment Form.
---
DISTANCE IS NOT A BARRIER
At Dinspira Travels, distance is NOT a barrier. Regardless of where you live in Nigeria, our virtual team is able to assist you every step of the way. You can have your Canada Immigration assessment and application processed and receive professional advice, in the comfort of your home.
To start with your application process, Get Assessed by filling this Form. Once we get your response, we will notify if you are found eligible.
Click

Here

to Book a Free consultation now.
We will contact you within 72Hours with the result of your assessment.