Why You Should Study in the UK and How to Apply to UK Schools from Nigeria
In the wake of the British Exit from the European Union (Brexit) and the accompanying immigration changes. So many Nigerians are now interested in how to apply to UK schools from Nigeria. This new interest in the UK as a study abroad destination is mainly due to the announcement made by the UK government in 2020 on the new two-year post-study work visa. The new post-study work visa will expand opportunities for talented international students to build successful careers in the UK. You can read more about the Post-study work opportunities in the UK here.
Because of the new interest in the UK, I've decided to share concise information on how to apply to a the UK from Nigeria. In this post, I will share the whole process of how you can apply to a UK school from Nigeria and an estimate of what it will cost you if you are applying in 2021.
How to Apply to a UK from Nigeria – STEP 1
The first step is choosing the right course.
If your aim is to stay back in the UK after graduation through the post-study work permit route and possibly a resident (when you secure a job paying a specific minimum of annual salary), then you should be intentional in selecting your course of study.
My suggestion is to pick a course with a high employment rate in the UK.
How to Apply to a UK from Nigeria – STEP

2
The second step is to choose a school. Most students from Nigeria are working with a tight budget so it's advisable to pick schools that don't charge application fees and offer a scholarship to students.
The good thing is that most Universities in the UK do not require an application fee.

While searching for a school, look out for universities with excellent ratings that charge a low tuition fee and also offer payment on installment. For instance, if you are going for a two years Master's program, look for schools that the total tuition is within the range of 13,000 to 16,000 Pounds; this will make your annual tuition 6,500 to 8,000 Pounds.
Another thing you must do is to is to make sure that you choose a Masters degree program with two years duration. If you are going for undergraduate or doctorate program, do not choose a fast-track program.
I also advise students on a budget to apply to school in cities with low cost of living.
Here's a list of cheapest cities to live in the UK as a a student
Lincoln
Cardiff
Belfast
Leicester
Coventry
Lancaster
Newcastle
Stirling
Warwick
Birmingham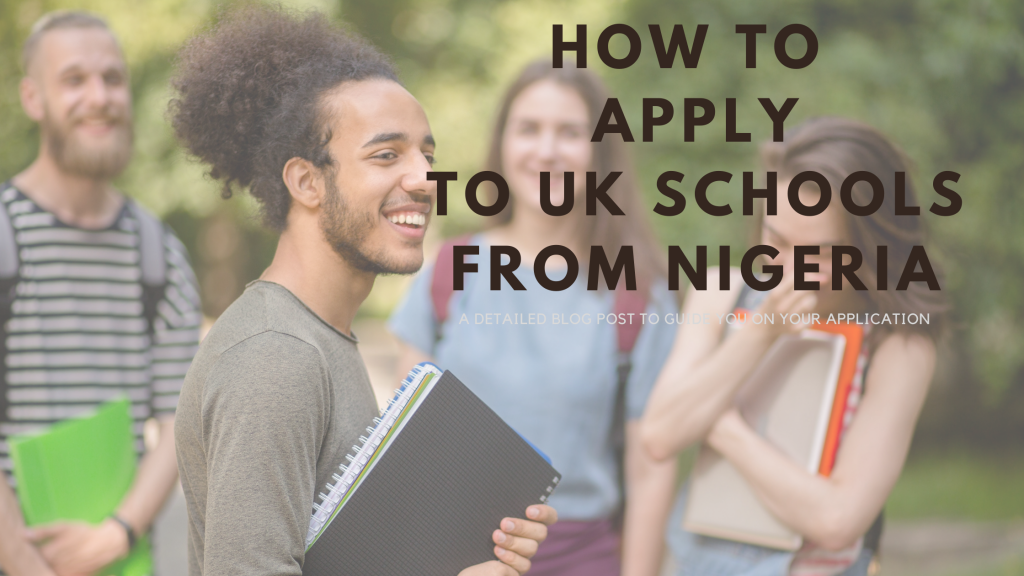 Next step after you've gained admission
Once you've selected your preferred school, finished with your application, and gained admission. The next step would be to pay the tuition deposit stated in the admission letter. Let's assume the school you got admission to asked you to pay a tuition deposit of £ 3,000. You need to pay this amount before you will be given a Confirmation of Acceptance Letter by the institution.
You need this Confirmation of Acceptance letter to apply for your student visa.
NOTE: Every school has it's own policy.
So one of the good things about studying in the UK is that most schools offer flexible fees payment once the initial tuition deposit has been made. You can pay the rest when you arrive in the UK. So let's assume you got into a two-year Masters program and your full tuition is £ 16,000. Your first-year fees is £8,000.
If your school gave you £ 2000 discount on fees (most UK schools give tuition discounts), then your total payable fees is £ 14,000
When you gain admission, your school may require you to pay a tuition deposit of £ 3,000 (1.9 million Naira) depending on the school policy, before you are given CAS (Confirmation Of Acceptance For Study) by your university; with which you'll apply for a visa.
This means that for your first year, when you arrive the UK, you'll only have to pay £4,000 for that year because your school gave you a tuition discount of 2k. If you didn't get a tuition discount from your school then your balance for first year will be 5000.
You can negotiate with the university to give you a payment plan where you can pay in installments. Some schools allow payment of 1,000 per month or every two months (This you can earn at least 1k per month doing a part-time job of 20hours a week as a student).
The Next Step is Apply for Student Visa
Once you've received your CAS statement, then you will need to apply for your study permit. When applying for your student visa to the UK, you'll be asked to fulfill the maintenance and financial requirement. This means that you will submit a bank statement with proof that you have enough money to pay the remaining course fees of at least the first year + your living expenses for upto 9 months.
To apply for student visa to study in the UK, you will need the following amount for your maintenance.
For courses lasting 9 months or longer: £1,334 per month up to a maximum of 9 months ie a minimum of £12,006

For courses of less than 9 months: £1334 for each month of your course

.
So if you are studying on a 1-years Master's course, your and your tuition fees are £14,000 and you have paid your £3,000 deposit plus an extra £2,000 towards your fees.
You must show £9,000 (£14,000 – £3000 – £2000) for your tuition fees and £12,006 (1334 x 9 months) for your living costs. The total maintenance amount you are required to show is £21,006 (£8,000 + £12,006).
Going by today's rate of £1 to N664; you will need to show a bank statement with a minimum of N14Million as a closing balance.
On the other hand, if you are studying on a 2-years Master's course, and your tuition fees are £14,000 (as stated on our calculation above) and you have paid your £3,000 deposit only.
You must show a minimum of £4,000 (£7,000 – £3000) for your tuition fees and £12,006 (1334 x 9 months) for your living costs. The total maintenance amount you are required to show is £16,006 (£4,000 + £12,006); that is 10.7Million Naira
Don't be perplexed yet as there is a way you can fund your account with this money or even more. The good news is that there are lots of agencies that offer loan facility for this purpose. You can contact us if you need this service.
The agencies open an account in your name and put the money there for 28 days (required prior to your visa application). You'll pay them 5 – 7% of 14Million (as agreed) or any amount they deposited, print the bank statement and you will use it to apply for your student visa.
The 28 Days Money in Account Rule Explained
The requirement for your maintenance cost (course fees and living costs) states that the money must be in your account or your parent(s)' account for a consecutive period of 28 days (finishing on the date of the closing balance).
During the 28-day period, this money cannot drop below the required amount for even 1 day or you will not meet the UK student visa requirements and your application will be refused.
28 days will be counted back from the closing balance and the closing balance cannot be more than 31 days old on the date of application.
If your finances are confirmed in a letter then the letter and the closing balance cannot be more than 31 days old on the date of application.
It's also important to state that the date of application is usually the date you submit and pay for your online Student Visa Application and not the date you maybe required to show your financial documents.
Total Financial Investment to apply to UK school from Nigeria
1. 5/7% bank statement fee.
2. £3,000 tuition fee deposit.
3. Health insurance.
4. Visa application fee.
5. Tuberculosis test fee.
6. Flight ticket.
7. One-month house rent in the city of your study.
8. One-month feeding.
9. School Application fee (if you paid application fee)

All these should not cost more than 4.5 million.
If you have dependents that are below 18 years old.
Your maintenance and financial requirement will increase. You application cost will also be more as you have to include cost for flight ticket, health Insurance and accommodate their cost of living in your bank balance.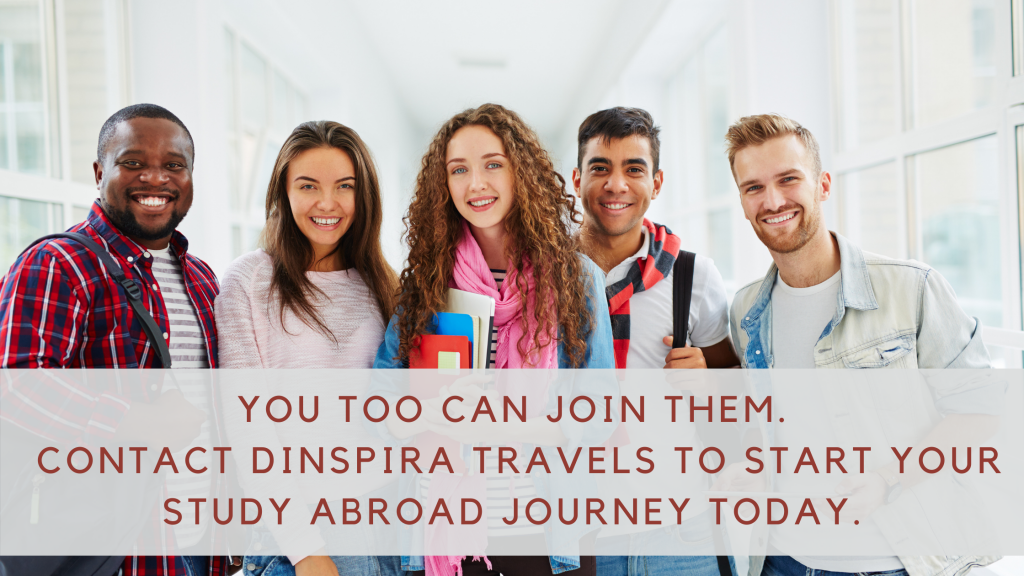 Do You Need Help Applying to UK School and Study Visa from Nigeria?
Our firm can help you apply for UK schools and student visa. Dinspira Travels Nig. LTD is a official member of the British Council IELTS Partnership Program. We have trained UK education agents and experts that can handle your case professionally.
Are you ready to take the next step? Book a consultation with us now or call us on 07089619615
Do you have a question related to your UK student Visa Application? Chat us up on WhatsApp NOW 08032551291